Fuel Transport Champions Women's Athletic Teams at Cégep André-Laurendeau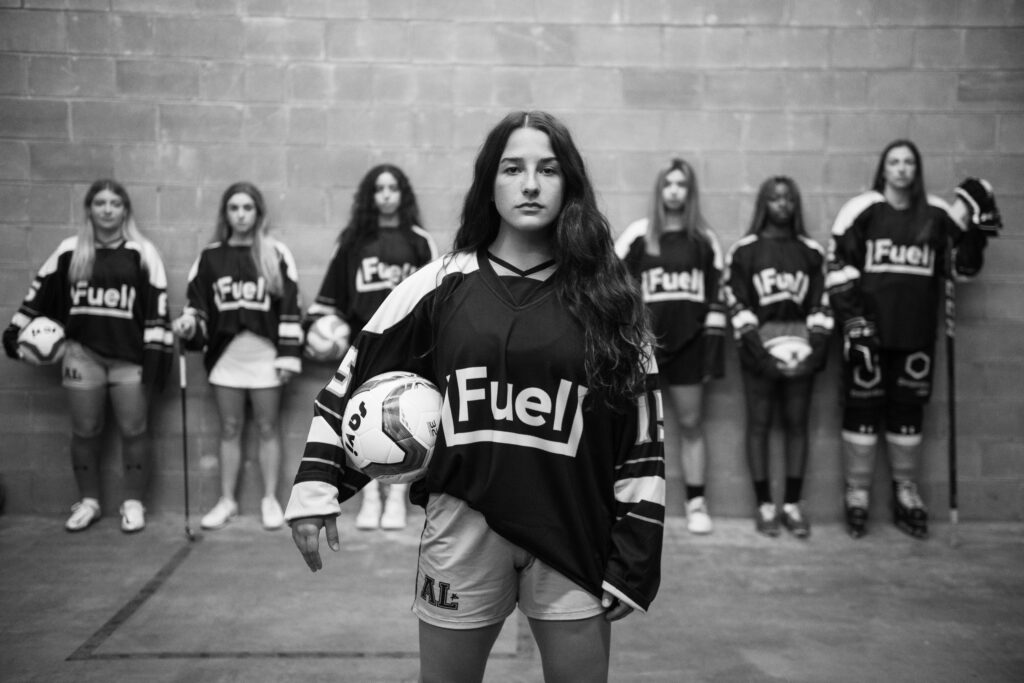 (Montréal, Canada, November 1, 2022) – FUEL Transport, a Montreal-based logistics and transportation company is proud to announce it has partnered with Cégep André-Laurendeau as one of the main sponsors of all its women's athletic teams for the 2022-2023 and 2023-2024 seasons.
Fuel is committed to investing in the communities in which they work and play, and the Lasalle-based Cégep André-Laurendeau is an institution that aligns with the company's core values of curiosity, passion and determination. Fuel strives to continuously push boundaries in its industry, the same way these female athletes do so in their respective sports. Through this partnership, the goal is to not only push boundaries, but hopefully eliminate them, recognizing that greater funding, greater access to resources and greater visibility leads to leveling the playing field.
"Supporting women's sports directly impacts supporting women in society; it's about giving them equal footing in spaces where they have little to none, and showing our young women that there are places for them to grow, to challenge and compete, to successfully push limits and emerge as leaders," said Nadia Damiani, Fuel Transport's Senior Vice President. "Sport speaks to the world; it transcends all spheres of life. You want the women watching and actively participating to feel empowered – but the opportunities to do so have to exist first. This is where our partnership comes into play: we want to help create those opportunities."
The sponsorship will see the entire roster of women's teams, including hockey, soccer, basketball, volleyball, rugby and golf get funding.
"The partnership we now have with Fuel demonstrates the place and importance that college sports can have in a community," said Claude Morin, Cégep André-Laurendeau's Sports Director. "It is a great recognition for our student-athletes and will increase their level of motivation to succeed and perform. Moreover, it will serve as an example to show that our program and college sports are important vectors of visibility that deserve to be supported and recognized at their true value."
Whether internally or the community at large, Fuel is an ardent champion of equal opportunity, which is why it sees this partnership as an investment in these athletes, in closing the gender gap, and in the future of our community.
About Fuel Transport
Fuel is a logistics transportation company that provides creative solutions for a wide variety of industries across North America. Serving industries including aerospace, automotive, food and beverage, retail and pharmaceuticals, Fuel offers a hybrid-model solution that consists of both non-asset and asset-based services. Fuel has a network of carriers and a sales force working across North America with offices in Montreal, Toronto, Chicago and Mexico. To learn more, visit www.fueltransport.com.

For media inquiries and further information, please contact:
Agatha Strati
Senior Marketing & Communication
Fuel Transport
agatha.strati@fueltransport.com
-30-